Welcome to Yokosuka Science Festa
Dear Colleagues and Friends,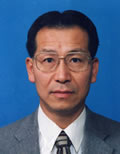 We are delighted to welcome you to "Yokosuka Science Festa," which will be held from June 4 (Thurs) to June 7 (Sun), 2009, in Yokosuka, located on the west side of Tokyo Bay. The Yokosuka Science Festa is composed of a complex of meetings. It includes the 8th Pan Pacific Connective Tissue Societies Symposium in association with the ISMB, Kanagawa Dental College, and it incorporates the 41st Annual Meeting of the Japanese Society for Connective Tissue Research, the 56th Annual Meeting of the Japan Matrix Club, and The Yokosuka International Conference on Cancer Microenvironments.
Connective tissues are characterized by an abundance of extracellular matrix (ECM) components in addition to various kinds of cells, and the ECM is important for connecting tissues and cells in many circumstances, including both normal as well as pathological states of the human body.
On behalf of the Organizing Committee of the Yokosuka Science Festa, we invite all basic scientists and clinicians interested in the structure, biosynthesis, and function of the ECM and in the biology and pathology of connective tissues to join us for this meeting. We are also much interested in new functions of the ECM in the development of normal and cancerous tissues.
We look forward to discussing many new aspects of the ECM and connective tissues at the Yokosuka Science Festa, and we hope that the Festa will be a catalyst that will connect many people working in the diverse sub-specialties of this field.
Best Wishes,
Chairperson of the Organizing Committee
Yokosuka Science Festa
Ryu-Ichiro Hata, Ph.D.
Professor and Chair
Dept. Biochem. & Mol. Biol.
Director, High-Tech Research Center
Kanagawa Dental College